Hope you have a great day! Thinking of you today :)


We're going to digitize everything and back it up, and get rid of a lot of this media that is taking up a lot of space in our small house. It's been an interesting experience so far, finding a bunch of stuff that I'd forgotten that I had. I'd had a lot of this collection on the HD of my old desktop Mac, and that library was backed up to a 1TB drive that I don't often connect to my laptop. Consequently, I've been listening almost exclusively to newer stuff that I've acquired from emusic since 2007.

It's been fun to revisit my taste circa the early-aughts, although I can see how much money I wasted on music that I really can't honestly say I much cared for. I mean, I think I liked it in the moment, and it seemed that I could grow to love it. But you know, not really. I think I was more focused on impressing others with the breadth of my collection that I forgot that NO ONE CARES WHAT I LISTEN TO.

Maybe I get caught up in this Millenial Generation (although I'm really just on the very super extra tail-end of GenX) propensity to think that people really do care about my tastes, and must know at all times what cultural artifacts that I'm consuming at any given time.

Anyway, I'm going to post the entire list of what I'm getting rid of, and give away whatever folks may care to take. The rest I'll cart to Easy Street and see if they'll take any of it, and then on to donation.
So, I posted on FB and Twitter (anajay) about the fact that I'm digging through CDs, getting rid of -- I'm hoping -- about 1/2 of my current collection. Thought I would talk about it a bit here.
Gah, I keep meaning to post and then never do. I'm feeling sheepish as usual. Plenty of photos on the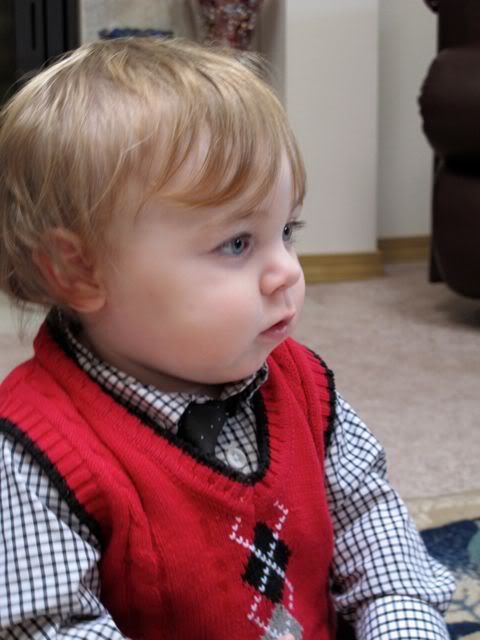 What?! Already?


Fast forward to this morning...

Lily: Can I have some of your cheesecake?

Me: Have you had a good breakfast?

Lily: Yeah, I ate a big, BIG breakfast.

Me: (wondering what she ate, since I didn't give her anything yet) What did you eat? Did your dad fix you something?

Lily: I ate a hamburger, and I ate some fries...I will go eat some more!
Setting the scene: Last night, I went to The Cheesecake Factory with some girlfriends. Kevin stopped at McDonalds for a quick dinner on the way home from the swimming pool with Lily.
Just an FYI, my mood does not match the mood of the mix, which is brooding and love-losty and such. This is a good rainy day mix, I think.
Click for Mix!
1. Fathers Be Kind - Ivan & Alyosha
2. Just Beneath the Chords - Sarah Lov
3. Lovin's for Fools - Sarah SIskind
4. Pretty (Ugly Before) - Elliott Smith
5. Primitive Man - Fruit Bats
6. Tear Down the House - The Avett Brothers
7. Country Clutter - Dolorean
8. Tell Me True - Sarah Jarosz
9. Mykonos - Fleet Foxes
10. Thank You For Nothing - Elizabeth & The Catapult
I'm meeting up with my new-music-lovin' friend next week, so I had to make a mix. Thought I would post it here in case anyone else is game.
The King's Speech
last night, and it was as enjoyable as
True Grit
and
Winter's Bone
, my two favorites for best picture. I've now seen 7 of the 10 films, but I don't anticipate having an opportunity to see
127 Hours
,
Black Swan
, or
The Fighter
before the Oscars. So 7 will have to do for now.
Funny thing, actress Jennifer Ehle plays the wife of Geoffrey Rush's speech therapist in
The King's Speech
. I didn't recognize Ehle as the actress playing the character, only having the notion that I should know who she is. For those who don't know, she also played Elizabeth Bennett in what happens to be one of my top 5 favorite films (actually a mini-series)
Pride and Prejudice
to Colin Firth's Mr. Darcy. (I chalk up my failure of recognition to it being 15 years since the mini-series, and the vastly different fashions of the WWII-era.)
As we were leaving the theater, I laughed as I decried my missed opportunity to read a lot of unresolved sexual tension into the one scene that includes Firth's King George VI and Ehle's Myrtle Logue. Fellow fans of this version of
Pride and Prejudice
certainly know my pain.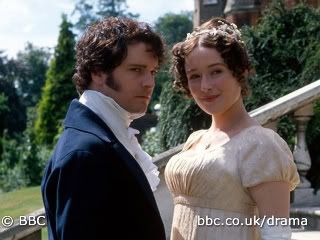 Excellent! I saw


It is difficult to imagine that a nation which began, at least in part, as the result of opposition to a British mandate giving the East India Company a monopoly and imposing a nominal tax on all tea sold in America would have set out to create a government with the power to force people to buy tea in the first place.
Judge Vinson distills everything that is wrong with the health care bill into one tidy paragraph:


Me: Why are you using your binky, L? You know that is only for naps.

L: Because I need it to calm down!

Me: Well, what's wrong that you need to calm down?

L: You won't let me watch TV! You won't let me watch Scooby-Doo or Thomas! You won't let me eat candy!
Morning drama at the stately Hale Manor.